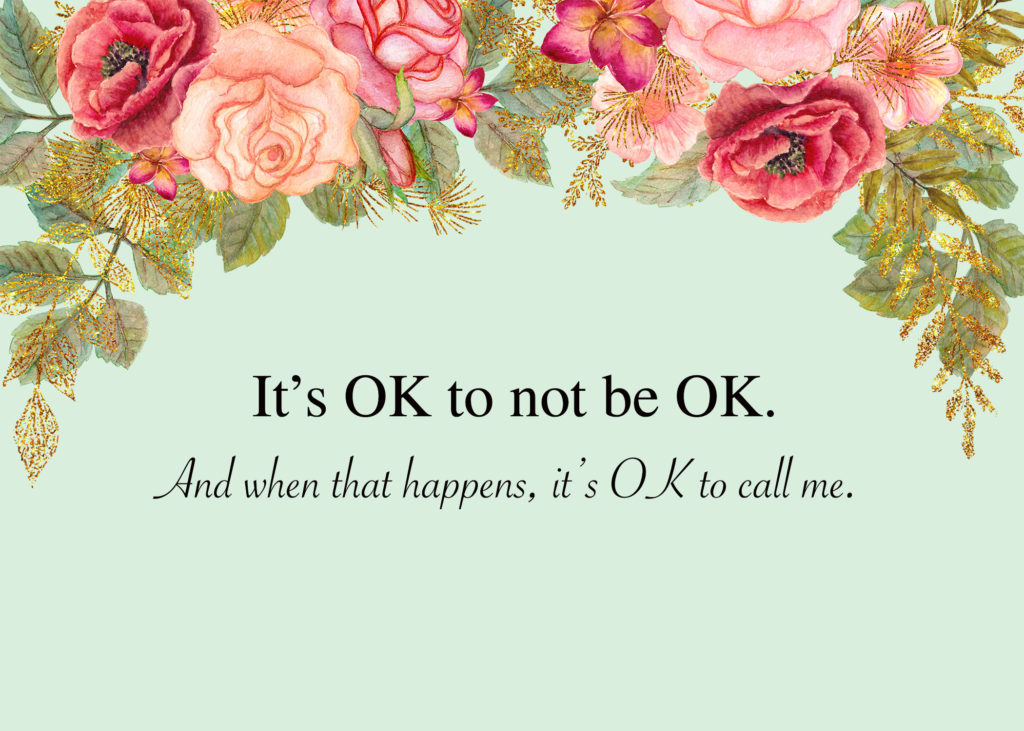 'WHAT TO SAY' Series:
Recently mental health awareness efforts on social and public media have been growing exponentially. It makes me super happy that folks are talking about it from a public health perspective and making it's way to people's instagram, Facebook and Pinterest accounts and even music playlists as different artists are writing and singing about mental illness. When I teach about mental health and psychotherapy to social work students, I tell them that mental health is like the "air that we breathe." When we are finding ourselves feeling depressed or anxious, we can develop tunnel vision and focus on the most negative aspects of life and make similar interpretations of those messages we receive.
When loved ones are suffering, it can be hard to find the right words to say. Truth is that there are no right words that can stop someone's pain. At times, we have our own expectations about making others feel better and when we know we can't, we avoid the suffering person all together. In my "what to say" series of cards and posts, I put this one together for my clients and loved ones. Sometimes letting people know that "It's ok to not be ok" tells them that it's ok to feel what they are feeling. And that is enough. You and your attention are enough to help someone feel heard. Try it one time this week with anyone of any age.
Resources:
If you feel triggered by this article and are in need of some immediate resources, I urge you to contact:
911 or go to your nearest ER if you feel you a danger to yourself or others
211 – in LA County it's the social service directory for grief groups, therapy resources, housing, and more. It's also online, google, "211"
LA County Access hotline for a psychiatric evaluation wherever you are located. The ACCESS/HOTLINE Phone number is : 1-800-854-7771. ACCESS operates 24 hours/day, 7 days/week as the entry point for mental health services in Los Angeles County.
Email me at info@sofiamendozalcsw.com if you'd like to inquire about an appointment with me in the Long Beach area. I can also help connect you to other therapists if you live elsewhere.
If you would like to access your insurance mental health benefits, there should be a Member Phone number on the back of your insurance card. Ask them for their list of approved therapists. They can also email it to you, making it easy to cross reference the list on www.psychologytoday.com where you can check their profiles out.
Thank you for reading. Follow me on Instagram under @mendingrootstherapy to get updates about new articles, quotes and other musings on mental health.